In times when many museums worldwide are forced to keep their doors shut, we invite you to engage with exhibitions and collections of women's museums virtually. On this blog we will share with you online exhibitions or virtual views into our member museums worldwide.
Gender Museum Ukraine presents: Let's Stop the Violence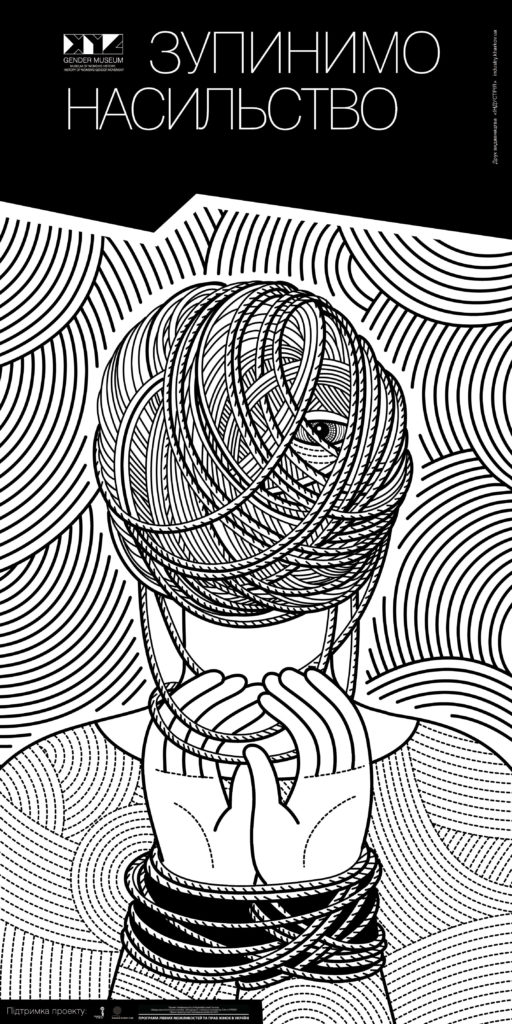 It can not always be seen as the results are hidden from extraneous eyes because of fears and sense of shame. It does know any limits, does not need a translator, and it brings a trouble in family all over the world.

From the data of researches about 95% of victims of violence within the family are women, in 75 % of cases – children. 30-40% of police issues concern domestic violence.

The gender thematic group of the United Nations Population Fund gives the next determination to gender violence: "Gender-based violence it is an act of violence against men and women, mainly the victims of which are women. It arises up as a result of unequal imperious relations between women and men. The violence is directed against a woman because she is a woman, or it affects women disproportionately. It concerns (not only) physical, sexual and psychological harm, including intimidation, suffering, compulsion or or deprivation of freedom in family or society in general. It also pertains the violence that is caused or not stopped by the state.