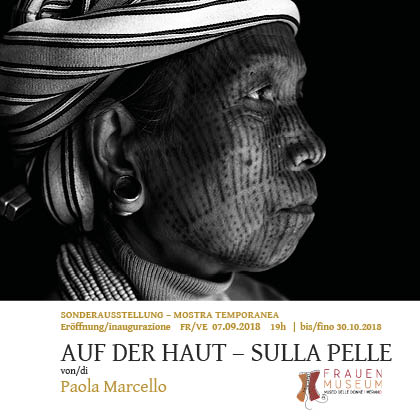 The photographer,
Paola Marcello
, produced this photo-series in a remote mountain area. She witnessed and documented this acient custom, which soon will be extinct. This large-seized portrait-serives
is a tribute to the beauty, the story, the courage and dignity of these women.
Curated by

Luca Chistè,

photographer and curator from Trento.