International Women's Day at the women's museum of Antalya, Turkey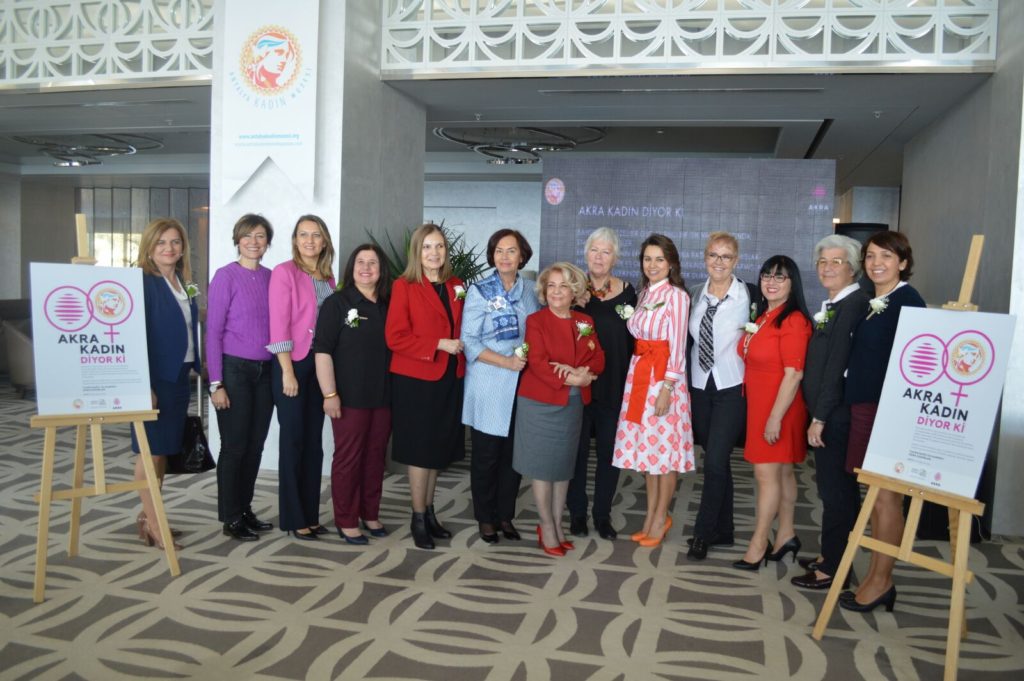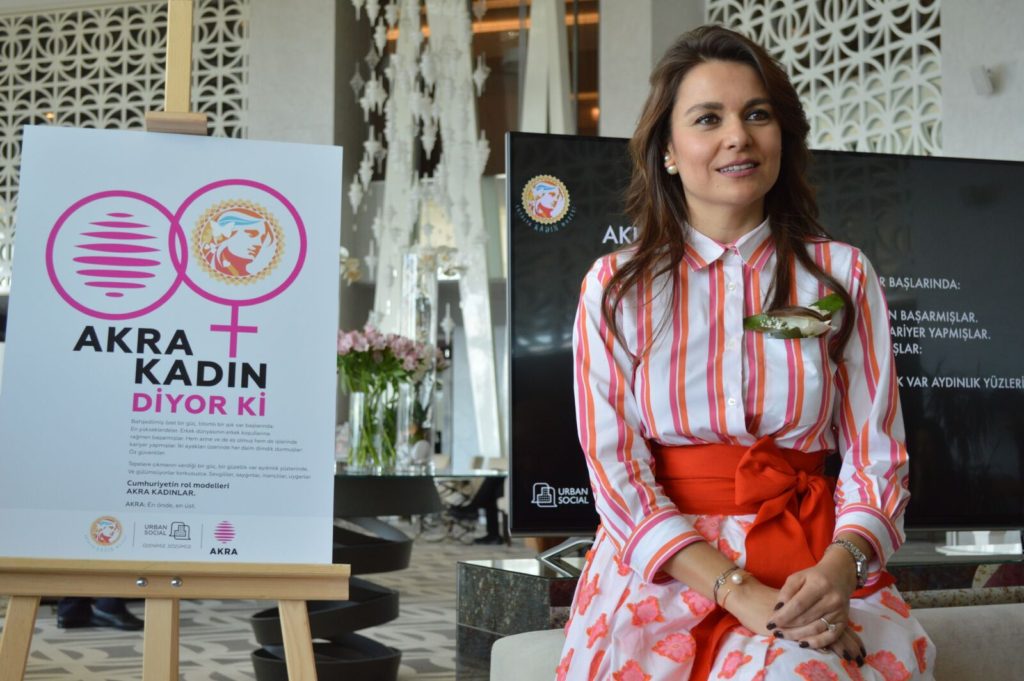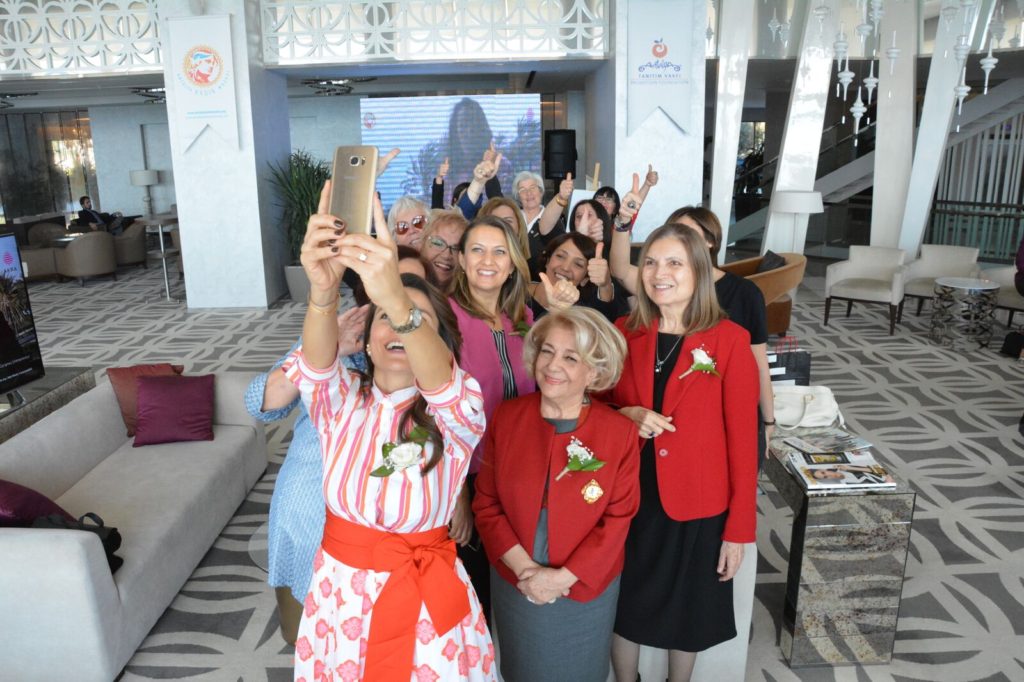 Antalya, turizm sayesinde Türkiye'nin uluslararası yüzüdür. Antalya dünya buluşmalarına en uygun ve cazip ortamı sunmaktadır.
Antalya binyıllar boyunca ünlü, güçlü ve etkili kadınlar tarihini barındırır: Bugün, dünden geri kalmamalıdır. Antalya en çok göç alan ve en hızlı büyüyen kentlerimizdendir. Bu sağlıksız büyümenin sıkıntıları en çok kadınların ve dolayısıyla çocukların hayatına yansımaktadır. Antalya kozmopolit yapısıyla, geleneksel yapısı arasındaki çatışmaların ve her kesim ve katmandan kadınların fazlasıyla örneklendiği, metropol bir kenttir. Kadınları da toplumsal rollerin etkin çeşitliliğine bağlı olarak sosyal-kültürel çeşitliliğinde de çok zengin bir yelpaze sunmaktadır. Antalya'da hiç küçümsenemeyecek ölçüde, geçmişten günümüze bir kadın hareketi vardır.
Antalya is the international face of Turkey thanks to tourism. Antalya offers the most convenient and attractive environment for international encounters.
Antalya contains a history of famous, powerful and influential women since thousands of years. Today's achievements shouldn't be overshadowed by yesterdays. Antalya is one of the fastest growing cities and among the ones that receives the most immigrants. The drawbacks of this unhealthy growth is reflected in the lives of women and hence their children. Cosmopolitan Antalya, with its conflicts between modernity and traditional structures, is a metropolitan city inhabited by women from all walks of life.  Its women offer a rich range of social and cultural diversity, which rests on the bearing of their societal roles. There has been a woman's movement in Antalya for a considerable time and which shouldn't be overlooked.
Antalya Kadın Müzesi, bu yıl Dünya Kadınlar Günü kutlamaları için AKRA iş birliği ile farklı bir kutlama geliştirdi.
Antalya Women Museum organized different celebration by cooperating with AKRA for World Women's Day celebrations.
ANTALYA AKRA KADINI DİYORKİ
Antalya Akra Women say :
Dijital dünyanın süratle geliştiği ve sosyal medyanın dünya ile buluşmamızda bu kadar önemli olduğu dikkate alınarak Antalya'nın ve Antalya kadınlarının sesini "AKRA / TEPEDEN" dünyaya biz de duyuracağız. Antalya Antik Çağlardan bugüne kadar kadının hep öne çıktığını ve toplumda önder yerini aldığını görüyoruz. Türk kültüründe de kadının sahip olduğu bu yeri ve değeri biliyoruz. Antalya'nın ve Antalya Kadının ülkemiz dışındaki imajının doğru algılanması için sosyal medyada kullanacağımız mesajları İngilizce olarak da yayınlayacağız.
Taking into consideration that the digital world is developing rapidly and social media is so important to contact the world, we will also hear make of Antalya and Antalya women heard from the "AKRA / TEPEDEN" to the world. We notice that Antalya is a city where women have always been prominent and leading in society from Antiquity to today. We also know the position and the value that women have in Turkish culture. We will also post messages in English that we will use in the social media for the correct perception of Antalya and Antalya Woman's image for foreign countries.
ANTALYA KADIN MÜZESİ – AKRA KADINLARI
ANTALYA WOMEN MUSEUM – AKRA WOMEN
Bahşedilmiş özel bir güç, tılsımlı bir ışık var başlarında: En yükseklerdeler.
There is a special power, a charming light, bestowed on their heads. They are at the highest places.
Erkek dünyasının erkek koşullarına rağmen başarmışlar.
They have succeeded despite the male conditions of the male world.
Hem anne ve de eş olmuş hem de işlerinde kariyer yapmışlar.
They are both mothers and spouses, as well as successful business women.
İki ayakları üzerinde her daim dimdik durmuşlar: Öz güvenliler.
They are self confident.
Tepeler çıkmanın verdiği bir güç, bir güzellik var aydınlık yüzlerinde.
There is a power and a beauty on their bright faces by climbing up to the hills.
Ve gülümsüyorlar korkusuzca.
And they smile fearlessly.
Sevgililer, saygınlar, inançlılar, uygarlar.
They are beloved, respectable, believers, civilized.
Cumhuriyetin rol modelleri AKRA KADINLAR.
Role models of the Republic AKRA WOMEN
AKRA KADINLARI
| | |
| --- | --- |
| Barbra Reinprecht | Piyanist Pianist |
| Canan Tungar | Toplum Gönüllüsü Community Volunteer |
| Çiçek Akbaş | Jinekolog – Sanatçı Gynecologist – Artist |
| Ebru Manavoğlu | Şehir Plancısı  City Planner |
| Elif Dağdeviren | Yapımcı UAFF Direktörü Producer Director of UAFF |
| Gaye Doğanoğlu | Turizmci Tourism Professional |
| Havva İşkan Işık | Arkeolog – Akademisyen  Archaeologist – Academician |
| Hülya Bilgin | İnşaat Mühendisi  Civil Engineer |
| Işık Yargın | Turizmci  Tourism Professional |
| Kate Clow | Yürüyüş Yolları Eksperti  Trekking Road Expert |
| Keziban Kan | Girişimci  Entrepreneur |
| Melike Gül | Bürokrat  Bureaucrat |
| Nilgün Polat | Dalgıç  Diver |
| Rojbin Epözdemir | Öğrenci  Student |
| Sebahat Çevik | Mimar   Architect |
| Yeliz Gül Ege | Turizmci  Tourism Professional |