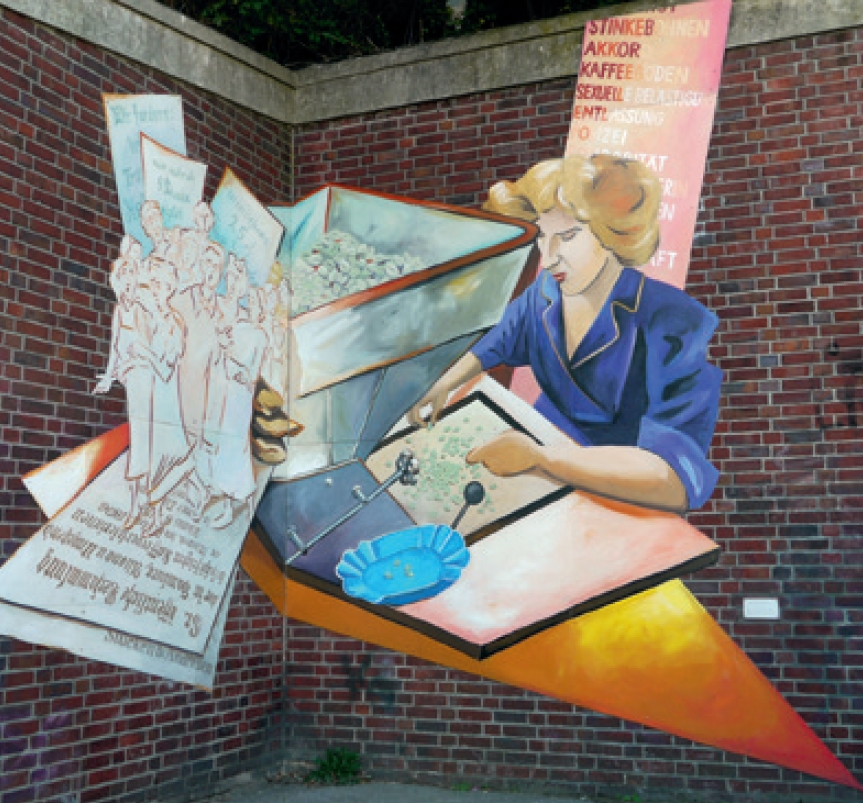 The FrauenFreiluftGalerie Hamburg is inviting to a special walking tour in Hamburg about women working at the harbor in history and today.
More information in German:
Hafenansicht weiblich: Frauenarbeitsplätze im Hafen – jetzt und einst.
Ein Spaziergang am Elbufer durch die Open Air-Galerie.
Die FrauenFreiluftGalerie Hamburg lädt zum Internationalen Frauentag 2020:
Mittwoch, 11. März 2020, 17.00-18.30 Uhr
In welchen Jobs arbeiten Frauen im Hafen? – Das ist beim Spaziergang zu erfahren. Hier erzählen 14 großformatige Gemälde vom Wandel weiblicher Wirtschaftskraft in Hamburgs Hafen seit 1900 bis heute. Diese Galerie ist eine Hamburger Spezialität unter freiem Himmel. Sie beginnt am Fischmarkt mit 14 Kunst-Stationen. Diese stammen von Künstlerinnen aus Hamburg, New York und Argentinien. Gemälde der wenig bekannten Arbeit von Frauen in hafenbezogenen Betrieben und auf Schiffen. Ein "Anderer Hafen" wird so sichtbar.
Start: Große Elbstraße 132, am Holzhafen, vor der Seemannsmission / Haifischbar. Bus 111 Haltestelle "Sandberg".
Spazier-Strecke bis Neumühlen: zwei Kilometer, auch bei Regen.
Dauer: 1 ½ Std.
Ohne Anmeldung, ohne Kosten. Spende für das Projekt erbeten.
Alle Gemälde sind barrierefrei erreichbar.
Frauen und Männer willkommen.
Leitung: Kuratorin der FrauenFreiluftGalerie Dr. Elisabeth von Dücker
Info: www.frauenfreiluftgalerie.de
Veranstalterin: FrauenFreiluftGalerie Hamburg