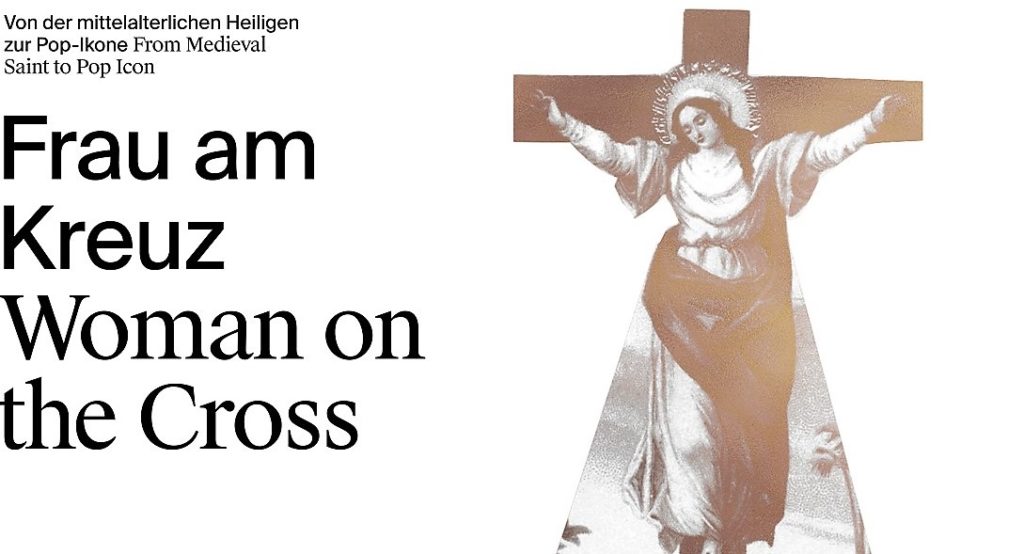 On Saturday, 30th March 2019 the Frauenmuseum Hittisau in Austria is opening the exhibition Woman on the Cross.
This exhibition is fruit of collaboration between member museums of IAWM: The exhibition originally curated by Ulrike Wörner was shown at the Kloster Asbach in Germany. Then it travelled to the Women's Museum in Meran, Italy where it was exhibited in 2017/18, and now the exhibition will be opened with local adaptions at the Women's Museum Hittisau in a few days.
For 500 years the woman on the cross was worshiped as a saint and healer. The Crucified has names like Santa Kümmernis, Ontcommer and Wilgefortis or – in Romance countries – Santa Liberata or Santa Eulalia. Since the late Middle Ages, the woman is depicted on the cross in a long robe and crown. And: she has a beard. Throughout the Alpine region there are countless representations of the woman on the cross. Also in Vorarlberg, Austria the figure was widespread.
Now the woman on the cross is experiencing a renaissance in visual arts, pop culture and politics. Yesterday and today, the figure represents an allegory of liberation and tolerance. Thus, it is suitable as a projection screen for social and political concerns.
The exhibition will be opened at the Women's Museum Hittisau until 20th October 2019. Find more information in German here.