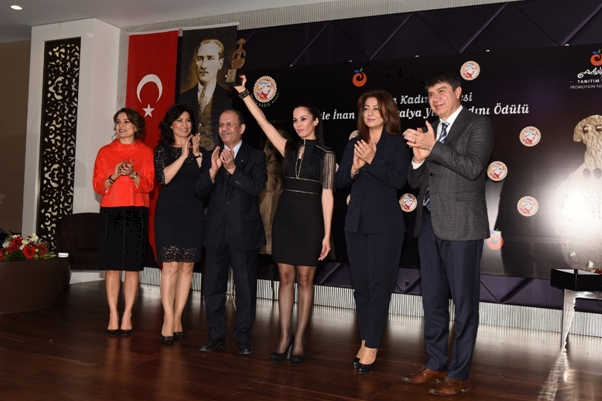 The presentation of the "Antalya Woman of the Year" award took place on the first of February at the Akra Hotel in Antalya.
This year's presentation of the Prof. Dr. Jale Inan Award was expected with great interest and there were also many representatives of official institutions among the numerous guests. Among them was the deputy governor of Antalya, the mayor and his wife, representatives of the Chamber of Commerce and of the Antalya Promotion Foundation, under the auspices of which the Antalya Women's Museum was founded in 2015.
The day for the award ceremony is always the first of February, the birthday of Prof. Dr. Jale Inan, the first female Archaeologist of Turkey.
She studied in Berlin and Munich because at that time in Turkey it was not possible to study archaeology. In 1947 she became an assistant to Arif Müfid Mansel, the first Ordinary Professor for Classical Archaeology in Turkey, and his successor in 1975. Prof. Dr. Jale Inan was a member of the German and Austrian Archaeological Institute.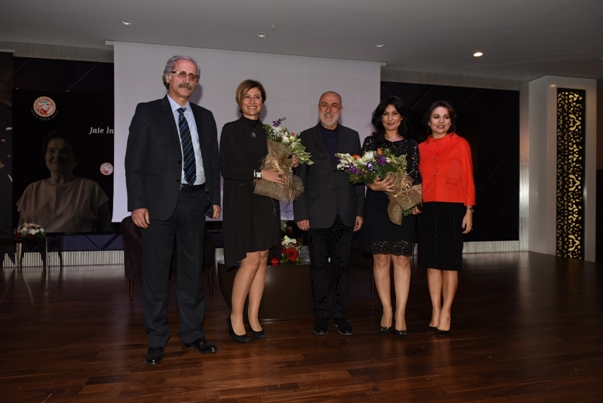 Before the award ceremony, a panel discussion took place under the moderation of the well-known entrepreneur and filmmaker Elif Dağdeviren.
Under the theme "To live with women makes life beautiful", she discussed the role and life of women in Turkey with the guest speaker Iclal Aydin, an actress and author.
Elif Dağdeviren; "The Antalya Women's Museum is very important for me not just as a woman, but especially as a woman who devotes her life to women's questions. In Turkey, in Anatolia, on this soil, which is bearing the word "mother" (ana) in the name – it would be impossible not to support such an institution as the Women's Museum. "
Iclal Aydin underlined the importance of the Antalya Women's Museum as a platform for strong women in Antalya, who are presented in individual portraits on the website of the virtual museum.
Ms. Yeliz Gül-Ege, vice chairman of the Antalya Women's Museum, finally announced the decision of the advisory board.
The decision was made on Sibel Önder, a young lawyer. Due to her courage, dedication, empathy and meticulous detective work, 7 years after the rape and murder of the only 16-year-old Sezgi Kırıt the suspects could be arrested. The criminal proceedings are continuing.
Web site: www.antalyawomenmuseum.com
Facebook: https://www.facebook.com/AntalyaKadinMuzesi/
Twitter: https://twitter.com/kadinmuzesi07