The Frauenmuseum Wiesbaden, in Germany is opening the exhibition 'Ute Ringwald: Prädikat weiblich'.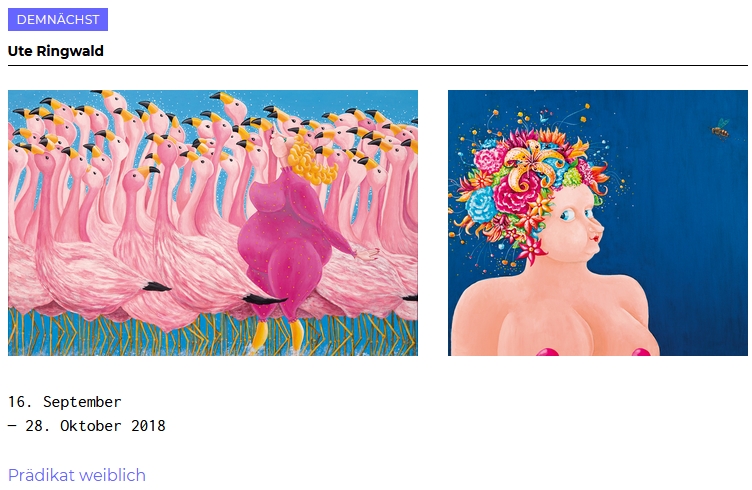 Ute Ringwald paints voluptuous women and feminine sensuality in radiant colours and motifs, always with a delicate dash of self-irony. The subjects of her paintings contain the special and the everyday; found elements and the results of research are reassembled, with the result that some things can be recognised easily, others can be seen from a different perspective and others are revivified by a changed expression.
And so the "fat ladies" become ideal ambassadors for a joie de vivre, as multi-faceted and knowledgeable as life itself. Ute Ringwald succeeds easily and with a good deal of humour in artistically working on what is all too human.
Attribute: female does not correspond to current ideals of beauty. Ute Ringwald's voluptuous women, nevertheless, take up the space they need. They're central, in vibrant colours, sometimes shrill, utterly immersed in the here and now. And this transfers itself to the viewers, to those who are willing to see. Merely looking at the colourful, sensual images makes you feel good.
This year she was appointed "Sylt Island Painter 2018".