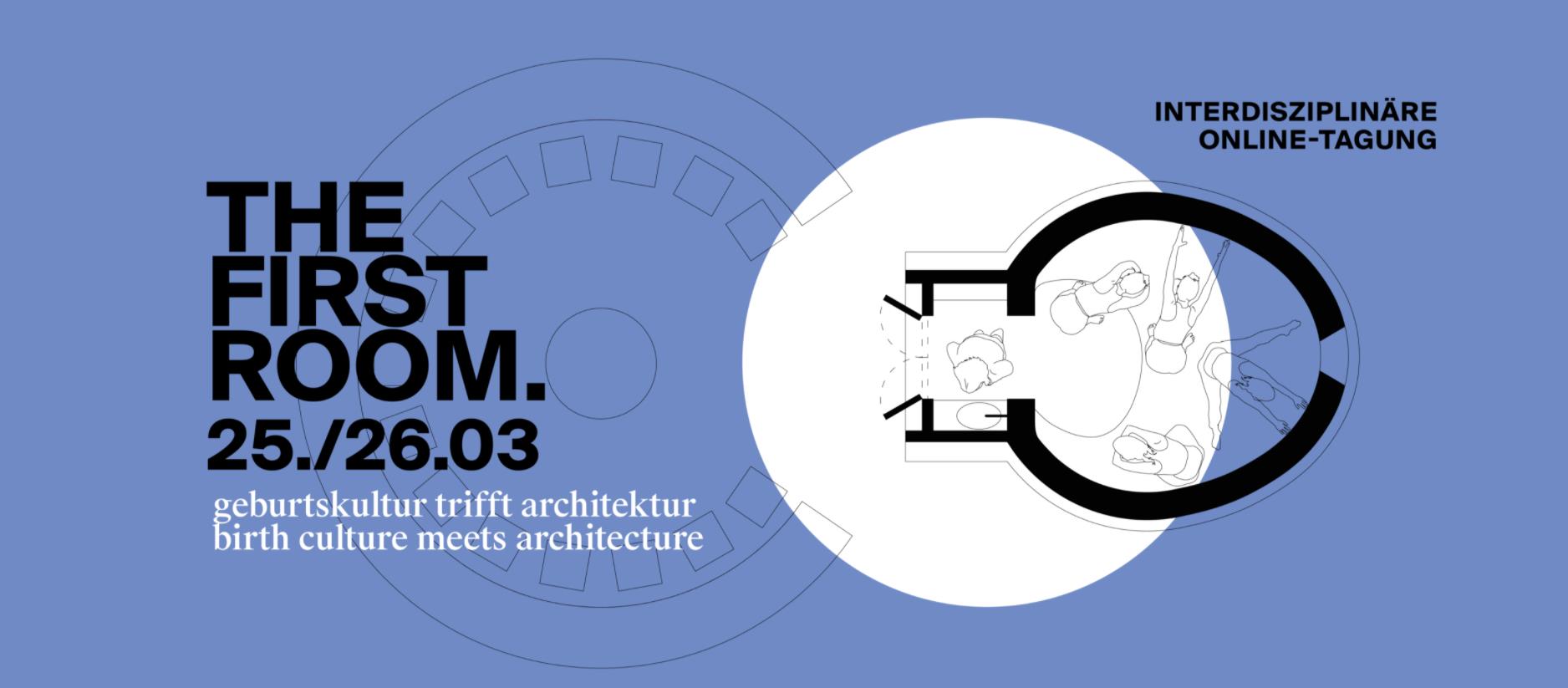 On 25th and 26th March the frauenmuseum hittisau invites to the online conference THE FIRST ROOM.
More information in German:
Die interdisziplinäre Online-Tagung durchleuchtet das Thema "Raum & Geburt" sowie regenerative Prozesse, die in Zusammenhang mit dem architektonischen Umfeld stehen. Referent*innen aus Fachbereichen wie Geburtsmedizin, Architektur, Hebammenkunde, Design, Psychologie, Baugeschichte, Holz- und Lehmbau, Materialwissenschaft und Gesundheitsmanagement zeichnen ein umfassendes Bild über die heilsame Wirkung von Räumen. In moderierten Gesprächsrunden bringen Fachpersonen ihre persönlichen und praktischen Erfahrungen ein. Eine umfangreiche Projektpräsentation durch Architektur-Studierende der TU Wien sowie kleine Bodywork-Einheiten zur Schulung der Sinne ergänzen das Programm.
Der Titel THE FIRST ROOM ist einer Entwurfs-Lehrveranstaltung entnommen, die im Rahmen des Healthcare Schwerpunkt am Institut für Architektur und Entwerfen – Gebäudelehre und Entwerfen der TU Wien im WS 20/21 abgehalten wurde. Studierende entwickelten Umgebungen für einen bestmöglichen Start ins Leben. (Leitung Prof.in Tina Gregoric. Betreuung: Univ. Ass.in DI.in Evelyn Temmel, Univ. Lekt.in DI.in Josephine Herrmann. Externe Expertin: DI.in Anka Dür, IG Geburtskultur a-z)
Für nähere Informationen besuchen Sie bitte die Webseite des frauenmuseum hittisau.