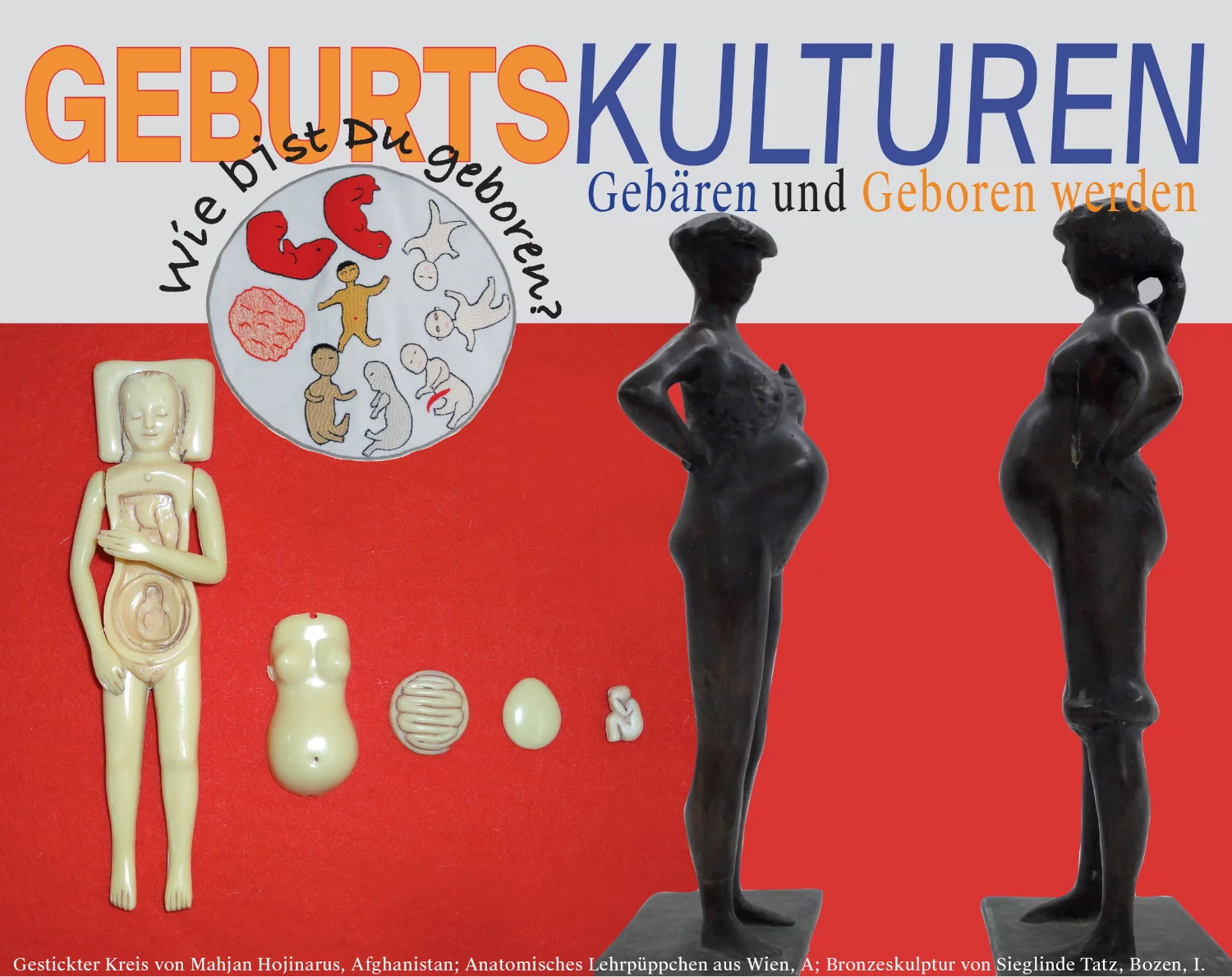 An exhibition by Women in One World. Museum Frauenkultur Regional – International
From 6 May 2023 to 31 October 2023
Based on the exhibition "geburtskultur. vom gebären und geboren werden" of Frauenmuseum Hittisau, Austria.
OPENING on Saturday 06 May at 11 a.m.
The opening will be framed by the Children's Choir Ukraine conducted by Lisa Milyukova.
We are also looking forward to the words of welcome from
Heike Giering, city councillor in Fürth and head of the midwifery coordination office
Stefania Pitscheider Soraperra, Director of the Women's Museum Hittisau/Austria and curator of the original exhibition: geburtksultur. vom gebären und geboren werden.
Dr. Kristina Wied, cooperation partner of the University of Bamberg, who developed exciting action bounds with her students to explore the exhibition.
Dr. Tijana Jakovljević-Šević, anthropologist and ethnologist, research assistant at the Museum Frauenkultur Regional – International and one of the curators of the exhibition.