Bulletin, May 2020
Activities:
Mexican Federation of University Women (FEMU)
and Mexico City's Women's Museum (MMM)
As part of the social distancing measures to prevent spreading the SARS virus, cause of the present COVID-19 pandemic, FEMU decided to hold virtual Board meetings and Members' Assemblies.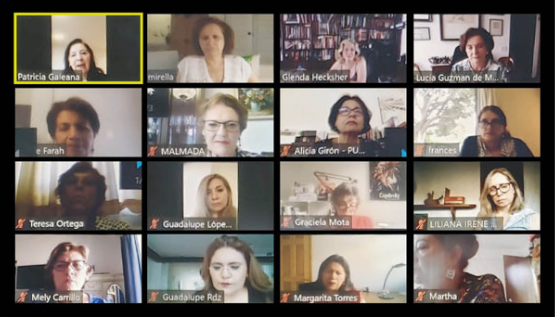 April's Assembly was a success. Not only news on the advancement of the Federation were reported, but also several participations enlightened the most important issues regarding the pandemic, including reports on the economic, healthcare, political and psychological effects, both at the national and international levels.
Patricia Galeana (FEMU's Founding President) invited all participants to be aware and work together in order to create alternatives in view of the arrival of conservative ideas that seek to take advantage of the global situation and could affect women's rights already obtained.
During April 2020 the MMM organized six virtual activities, on topics such as gender violence, women's human rights, literature, and a virtual tour inside the Museum.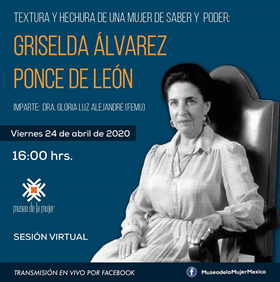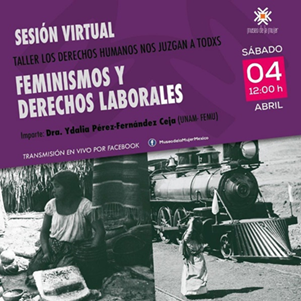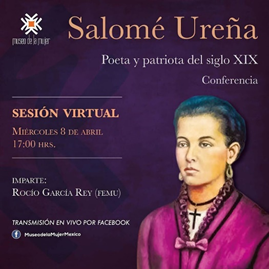 Mexico City's Women's Museum continues temporarily closed due to the sanitary and social distance measures requested by our government to prevent COVID-19.
So that its members are informed, each month FEMU translates into Spanish the activities carried out by Graduate Women International (GWI).
FEMU has a weekly radio programme entitled: "Mujeres a la Tribuna" (Women take the Stand), broadcasted nationally by the Mexican Institute of Radio (IMER), coordinated by Patricia Galeana, and presented by Lourdes Enríquez. You can listen to our last radio programmes at: http://mujeresatribuna.blogspot.com/
Consult our Web pages:
FEMU: https://femumex.org/
Women's Museum: http://museodelamujer.org.mx/
Follow our Social Networks:
Twitter:
@FEMUAC
@mujeresatribuna
@museodelamujer
Facebook:
www.facebook.com/FEMUAC/
www.facebook.com/Mujeresalatribuna