Program at the Museo de la Mujer Mexico in April: 
Temporary Photographic Exhibition: "Immortal Amazons" with works by Patricia Aridjis, Luz Montero and Grace Navarro on women that survived cancer.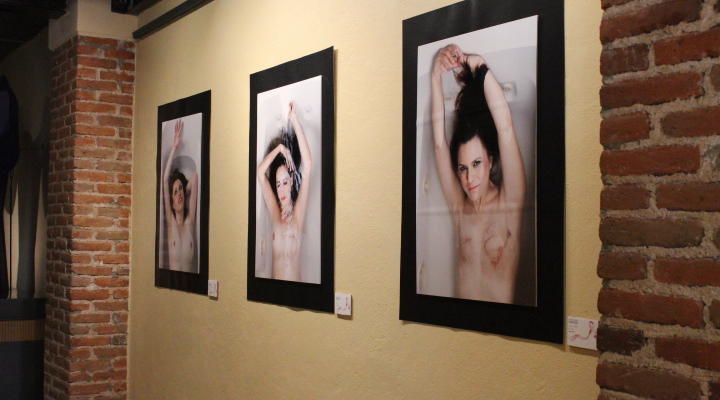 Lectures: Commemorating the World Health Day Luz María Moreno Tetlacuilo (UNAM), delivered the lecture: "Health care with a gender approach".
Courses and Workshops:

"Comics against gender violence" taught by the artist Cintia Bolio.
"Crimes related to violence against women. A legal framework" conducted by the National Organization of Lawyers.
"An introduction to four poets", taught by Rocío García Rey.
"Critical approaches toward citizenship, gender, human rights and sustainable development", conducted by M. A. Lourdes Enríquez.
"Feminist Reading Workshop" taught by Karina Vergara.
"Human Rights Judgements Judge upon All of Us" by Dr. Ydalia Fernández Pérez Ceja.
"Loosing the fear of writing" de DEMAC.
"Reading Group Hermila Galindo" conducted by Alejandra Escalona.
"The Poetics of Intelligence" taught by Beatriz Saavedra.

Museums at Night: Studio Folklore.
Gender Film Society: "We need to talk about Kevin", "Reyna of the Desert", "They call us "Warriors" and "Osama", conducted by A. Delia Selene de Dios Vallejo, who specialized in the Sociology of Cinema.
Youth Film: "Whiplash", "The Chorus", "Frances Ha", "La Famille Bélier", "Lola", "The So-Called Weeper", "Woman (is) Woman", "Magda or the FishTown" and "Neisius".
Program at the Museo de la Mujer Mexico in May:
Opening of the Temporary Exhibition "The Little Princess", based on the book by Antoine de Saint Exupery "The Little Prince".
Lecture on "Sexual Violence during Childhood: How to Overcome it and Be Happy", delivered by M.A. Regina Samperio.
Lecture-en-Route by Tram "Old Houses Speak: A Tour Around Downtown Architecture" presented by Rafael Roura.
Lecture "Midwives and Matrons: Strong Women help other women to give birth properly. Historical and Anthropological Approach to the Traditional Mayan Midwives in the XX Century". delivered by Dr. Martha Ilia Nájera, (UNAM).