…a catalyst for gender equality in civic statues in the UK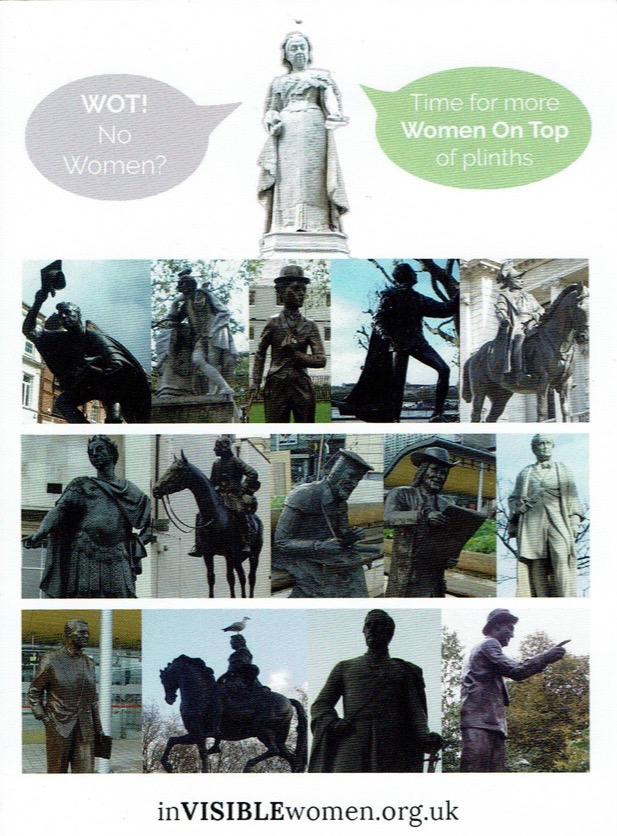 The inVISIBLEwomen website launched in March 2016 at the Women of the World Festival on the Southbank in London, UK. Shockingly, only an estimated 15% of civic statues in the UK honour women so the site invites you to take part in building a statistical picture of the situation nationally.  Successful campaigning methods are highlighted and successes, both past and present are celebrated with an eye on the possibilities for the future.
To paraphrase our suffragette sisters in their struggle for votes for women, it is time for more PLINTHS FOR WOMEN!