The association "Interessengemeinschaft Frau und Museum" in Switzerland was founded by Martha Beéry in 2010 and has set the following goal in its statutes:
"The community of interests woman and museum" creates a platform to show the not so often presented aspects of history, reality, performances and influences of women in the Swiss society as well as the relationship between the gender.
Some activity's in the first five years were
2012 Thoughts: "between Memory and Memorials"
2012 All saints day: "Memory traces – holy women" 
The church where Wyborada was included. Wyborada is the patron/matron of libraries and the women's library and phonothek in St. Gallen is also named after her.
2014 "Historical Swiss Women are visible"
Action against a month of Swiss-history in the Swiss television "The Swiss" "where we come from – who we are – where we are going to. The action was caused because Swiss TV was unable to show that also women was and are contributing her part in Swiss-history.
2015 "Lichtwerke, the photographer Mia Hesse, born as Mia Bernoulli
Mia Bernoulli, was the first woman of Hermann Hesse, the well-known German writer. She was a Swiss lady and the first female artist Photographer in Switzerland.

2015 "Equal pay now" in Bern, the capital of Switzerland.

Participation 4./5. shadow report for CEDAW
(Convention on the Elimination of All Forms of Discrimination against Women) with 5 Interventions about not or false mention of women in the Swiss television.
"States Parties shall take all appropriate measures:(a) To modify the social and cultural patterns of conduct of men and women, with a view to achieving the elimination of prejudices and customary and all other practices which are based on the idea of the inferiority or the superiority of either of the sexes or on stereotyped roles for men and women"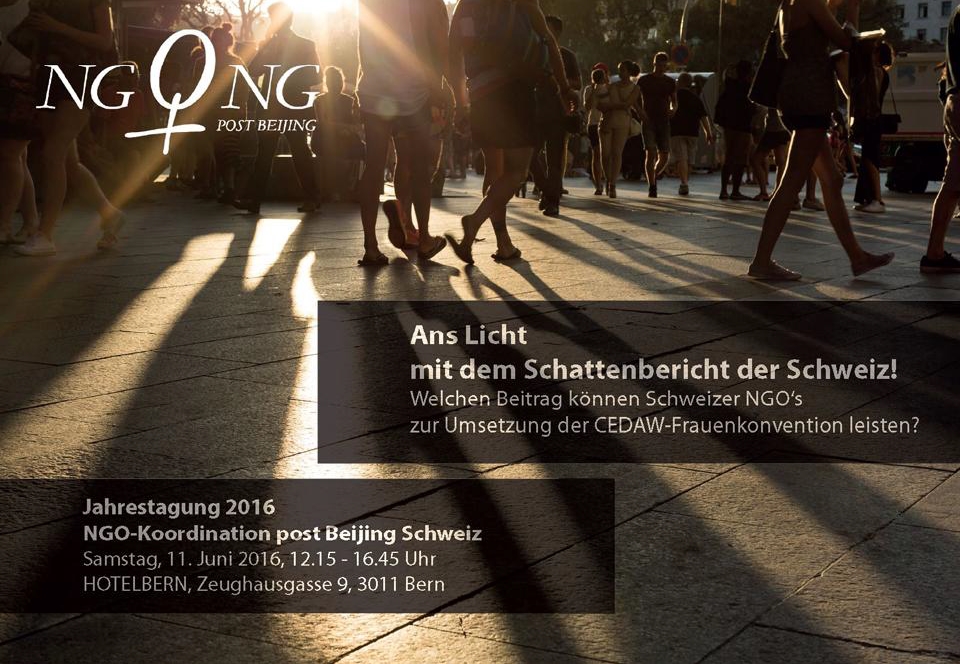 After 5 years of working and now having good arguments for the necessity of a women's museum   to realize an equal society, the association Women and Gender museum in Switzerland was founded in Zürich on 5th January 2017.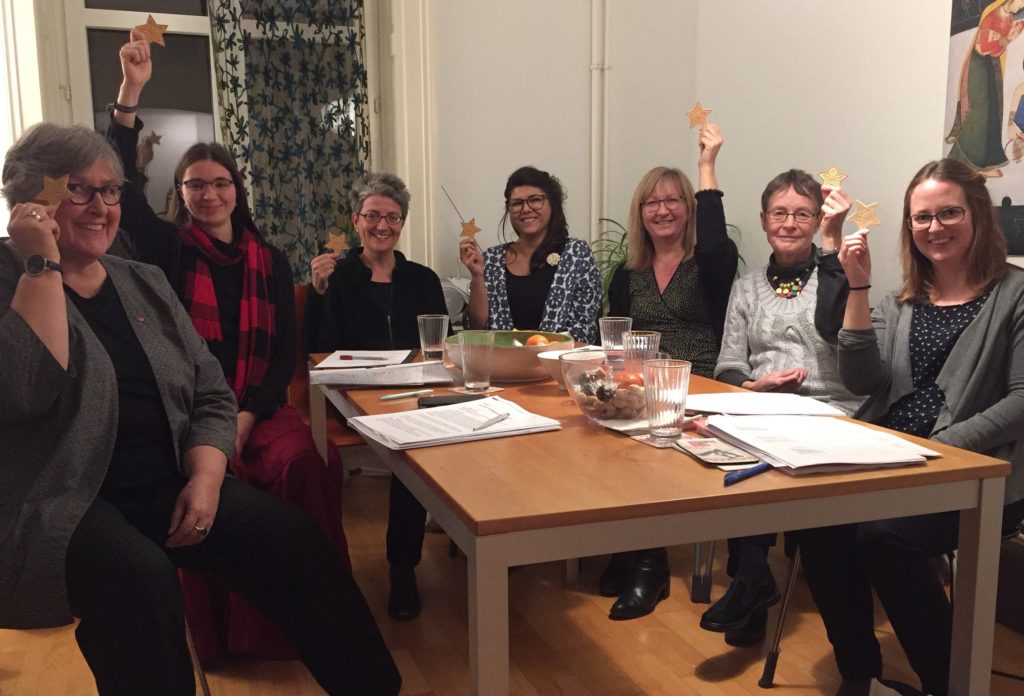 Next steps see: www.ig-frauenmuseum.ch.
February 2017
Martha Beéry-Artho