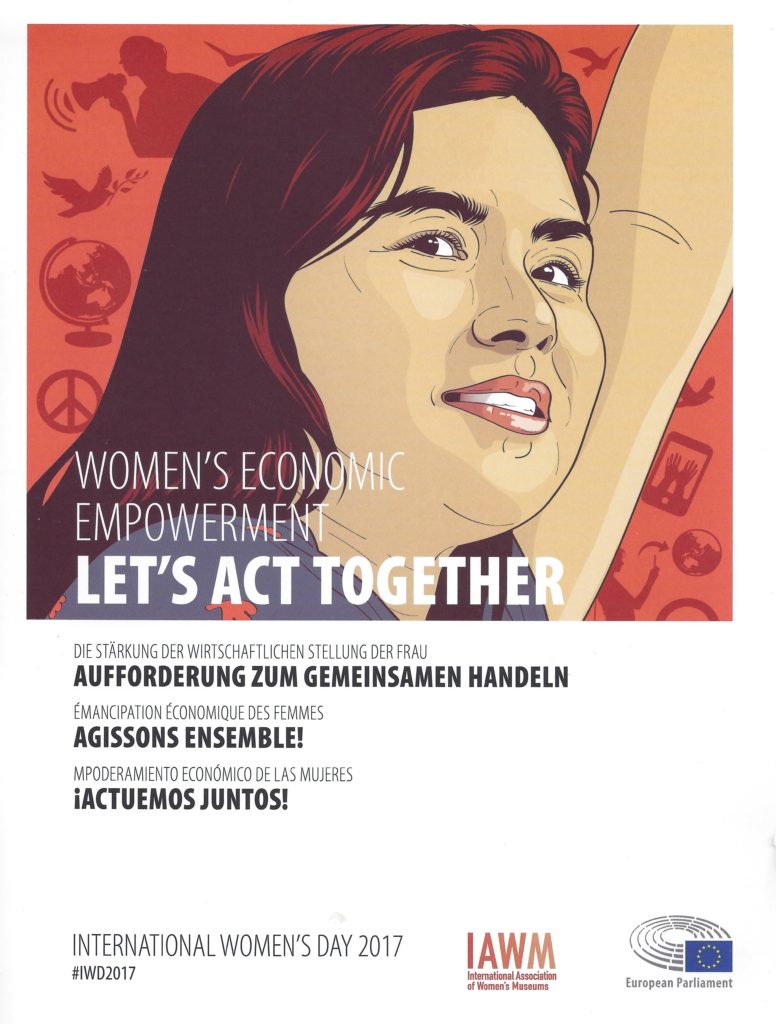 On Intertnational Women's Day 2017 an IAWM exhibition will be on display in the European Parliament in Brussels. Through images of objects coming from no less than 12 member museums the exhibition illustrates women's economic empowerment in different parts of the world.
The exhibition provides the cultural frame to an event marking IWD 2017 at the European Parliament. It is organized by the European Parliament's Committee on Women's Rights and Gender Equality and contains a global forum for national gender equality leaders from the European Union Members States and beyond. The two-day conference is dedicated to an exchange of experience and best practice in advancing the economic situation of women and the gender issues of the European and gloabl equality agenda.
We thank the curators of the exhibition Gaby Franger, Claudia Mandel and Astrid Schönweger and we thank the participating 12 member museums for the successful collaboration!