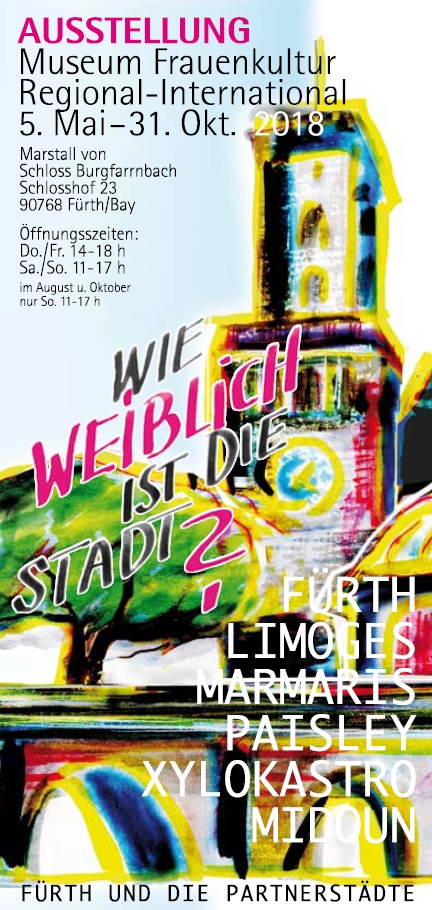 The Museum Frauenkultur Regional-International in Fürth, Germany is opening the exhibition 'Wie weiblich ist die Stadt?' (How feminine is the city?) on 5th of May 2018.
Knowing that in every city live about the same number of women as do men, the museum asks questions like: Are women visible? How much influence do women have in local affairs, which positions do they hold in local politics and in central areas of the city? How does the city honour their achievements and remember them? Where do they meet and like to stay? What does a city make appealing to her female inhabitants? What do they wish for?
The exhibition attempts to find answers to these questions through data, images, portraits, stories and installations about the cities Fürth, Limoges, Marmaris, Midoun, Paisley and Xylokastro.
Visions of international artists make us wish for a more female city.