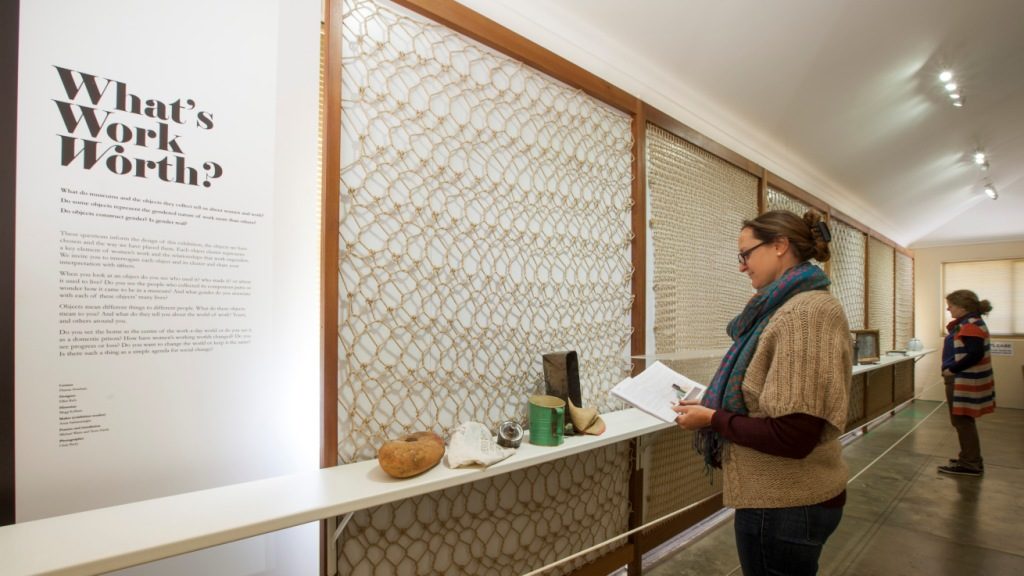 The Natinal Pioneer Women's Hall of Fame in Alice Springs, Australia is opening a new part of the permanent exhibition "What's Work Worth" on Thursday, 21st September 2017.
The newly-added audio and audio-visual material draws, in part, on the experiences of women and men from all walks of life in Alice Springs to continue the discussion around attitudes and perceptions to women's paid and unpaid work and ideas on how museums represent work, particularly women's work, gender and objects.
"What's Work Worth?" takes a broad look at Australian women's experiences of work.  It explores this through ordinary, everyday objects.  It poses two sets of questions. First: though women's work has changed dramatically in the last few decades, has it increased women's worth?  Was the fight for equality a radical or, as Germaine Greer has argued, a profoundly conservative act?  Second: How do our ideas about gender mediate how we view objects?  How do the objects we like, hate, use, own or don't own, "gender" us?  If it is true that children are conditioned by the objects they play with, is it possible that adults are also conditioned by the objects they use?