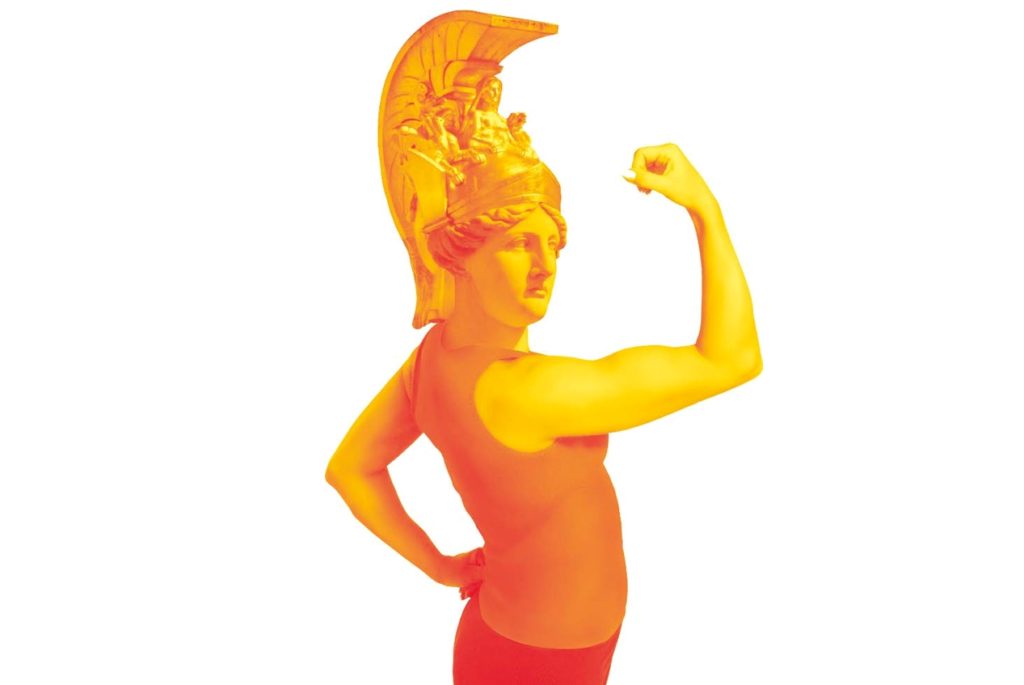 On 9th November 2019 the Frauenmuseum Hittisau in Austria opened the exhibition "Political we will be! 100 Years of Women's Suffrage in Austria":
One hundred years ago, women could become members of the Austrian parliament, state assemblies, and local councils for the first time. Along with the foundation of the Republic of Austria in 1918, the universal and equal right to vote for both sexes in a direct election using secret ballots was introduced.

It was a milestone in the struggle for the equality of women and men in Austria. Even today, the introduction of equal voting rights still plays a significant role in our daily lives, as can be seen in many historical and contemporary sites explored in this exhibition: the polling station, meeting places for social democrats, autonomous feminist spaces for women, the home and work, the streets, and finally the parliament, where women raised their voices for the first time 100 years ago. "God forbid! They mean it politically!" wrote Karl Kraus about the suffragettes in 1907, thus demonstrating the great amount of resistance they had to overcome. This exhibition offers insights into women's struggles for political participation, from the French Revolution to the most recent past.