The exhibition project Frida is alive. Long live Frida with the publication "Frida Folk" by Gaby Franger, Curator of the Museum Women's Cultures Regional – International, is a unique homage to Frida Kahlo through works of traditional and urban folk art in Latin America.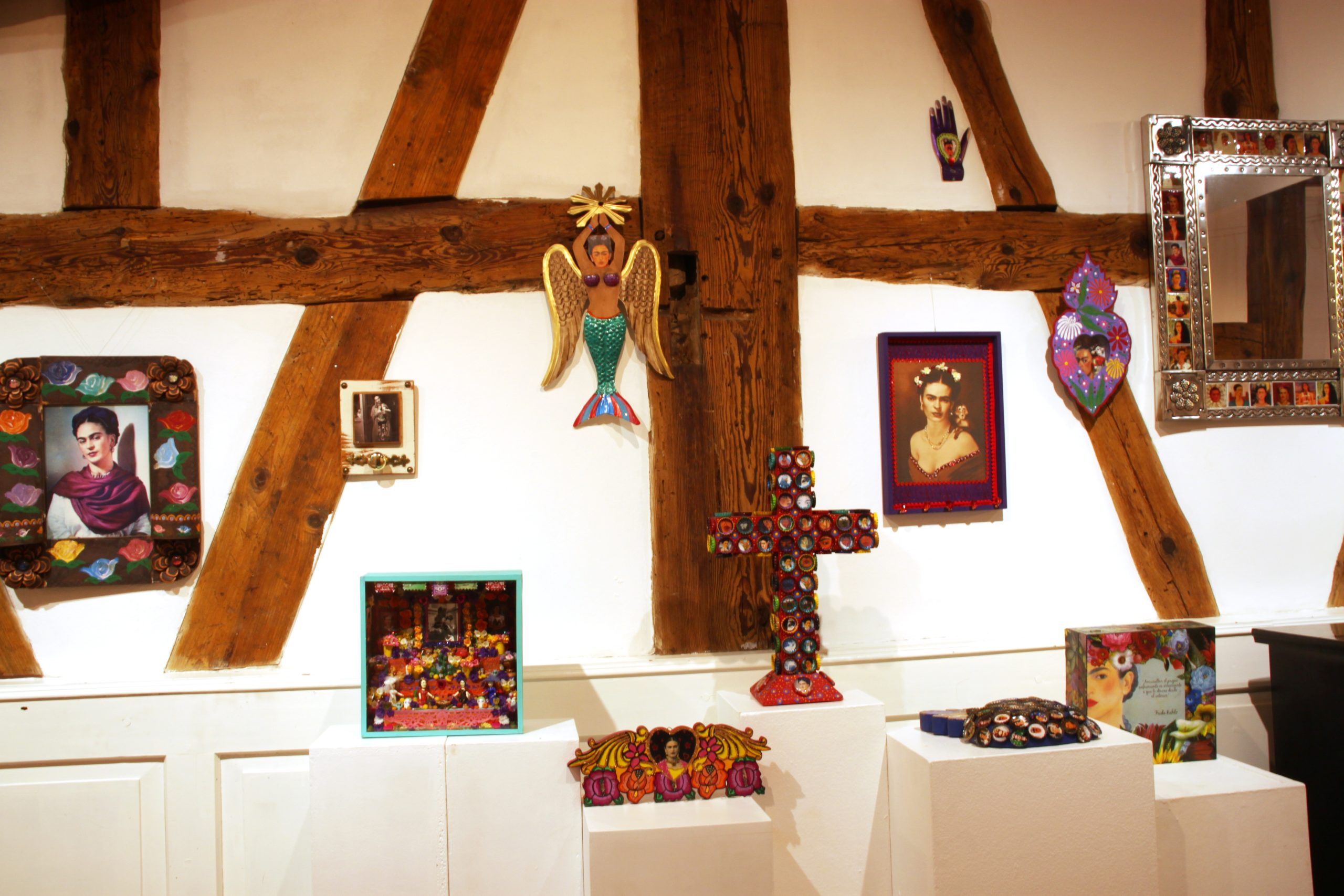 Frida's life and art are the stuff of legends. She was shaped by the Mexican Revolution, a protagonist of Mexico's artistic and intellectual avant-garde. Frida's appearance was both statement and art, she was rebellious and strong.
Her own painting was steeped in Mexican folk art, and the connections have turned out to be curiously reciprocal.
Featuring a staggering variety of Frida objects, images and mementos in every conceivable material, the exhibition and publication trace some of the trails that Frida herself laid – a legacy which allows people to create their own versions of her.
Frida is alive. Long live Frida
22 February until 24 April 2021 
Co-working space Kreativlabor, Erlangen
Schiffstraße 7