The 14th December 1918 the first Irish woman, Constance de Markievicz, was elected a Member of Parliament. IAWM's president, Mona Holm, participated at the Centenary in Dublin, December 2018.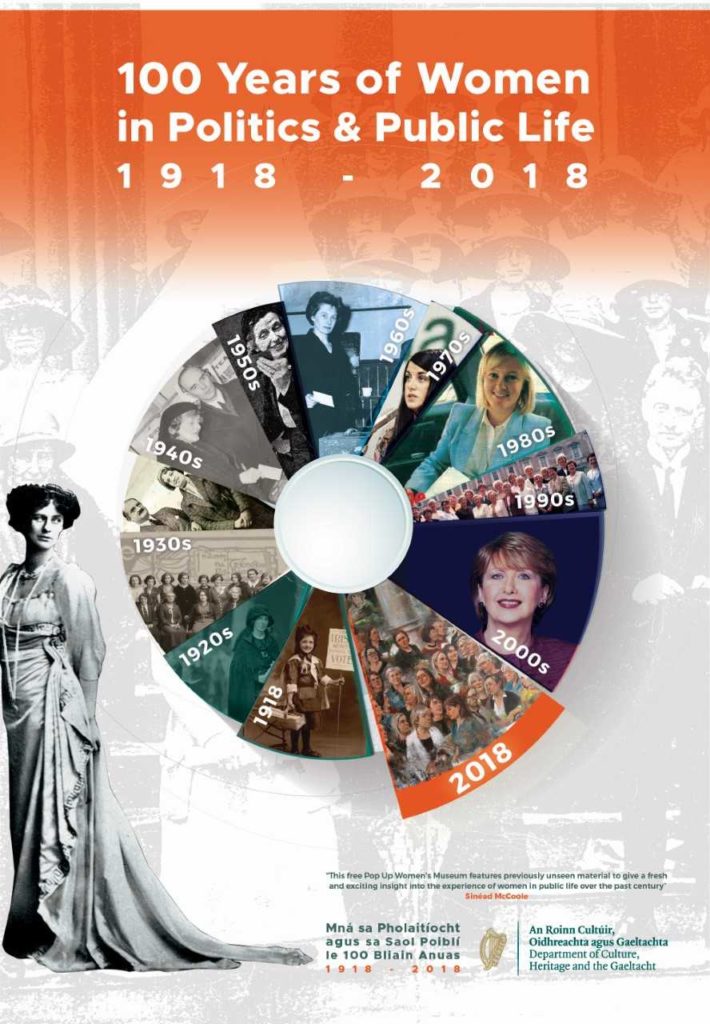 "Why not a Woman?"
The Women's History Association of Ireland, WHAI, organized a two-day's conference "Why not a Woman? Celebrating Women in public and private life in Ireland, 1918–2018". The annual conference of the WHAI was supported by the Department of Culture Heritage and the Gaeltacht in association with the centenary event – a pop up museum 100 Years of Irish Women in Politics and Public Life.
A Pop-Up Women's Museum was curated by Historian Sinéad McCoole part of the Government of Ireland's programme for commemorating the role of women in Ireland's Decade of Centenaries 2013-2023 and an essential part of the Centenary celebration was the election of the first women to the British parliament at Westminister, who also became the first women in the Irish Parliament (Dáil Éireann) and the first Irish Cabinet Minister and Minister of Labour.
Establishing a permanent physical women's museum in Ireland is a goal for several Irish feminists and historians. The Pop-Up Museum was an important first step, and a good opportunity to connect with the International Association of Women's Museums.
During the conference, curator Sinéad McCoole underlined the importance of IAWM's presence, and accentuated the need of a permanent solution for taking care of and presenting Irish women's history archives.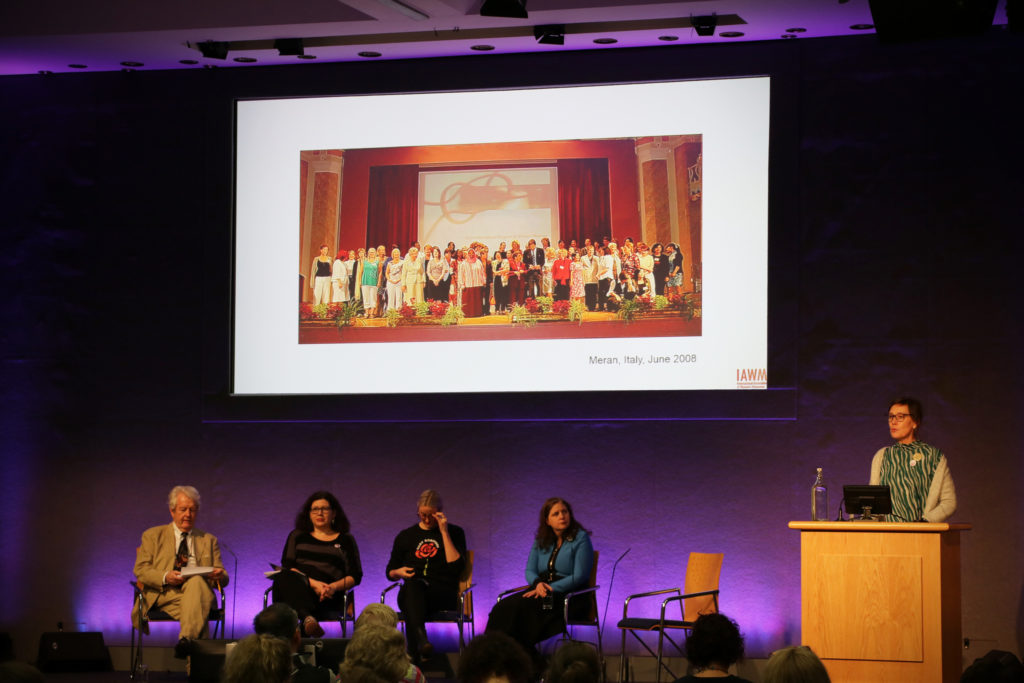 Women's Museum in Dublin Castle
Dublin Castle, the traditional symbol of political power in Ireland, was the venue for both the conference and the Pop-Up museum. On the inauguration night, the 14th December, the Minister for Culture, Heritage and the Gaeltacht, Josepha Madigan TD, made the official opening in front of a great audience.
Other speakers were Tania Banotti, Director of Creative Ireland, Sarah-Ann Buckley, President of WHAI, and Curator Sinéad McCoole. Feminist poet Elaine Feeney concluded the inauguration ceremony with a reading, before the doors of the Pop-Up Women's Museum opened.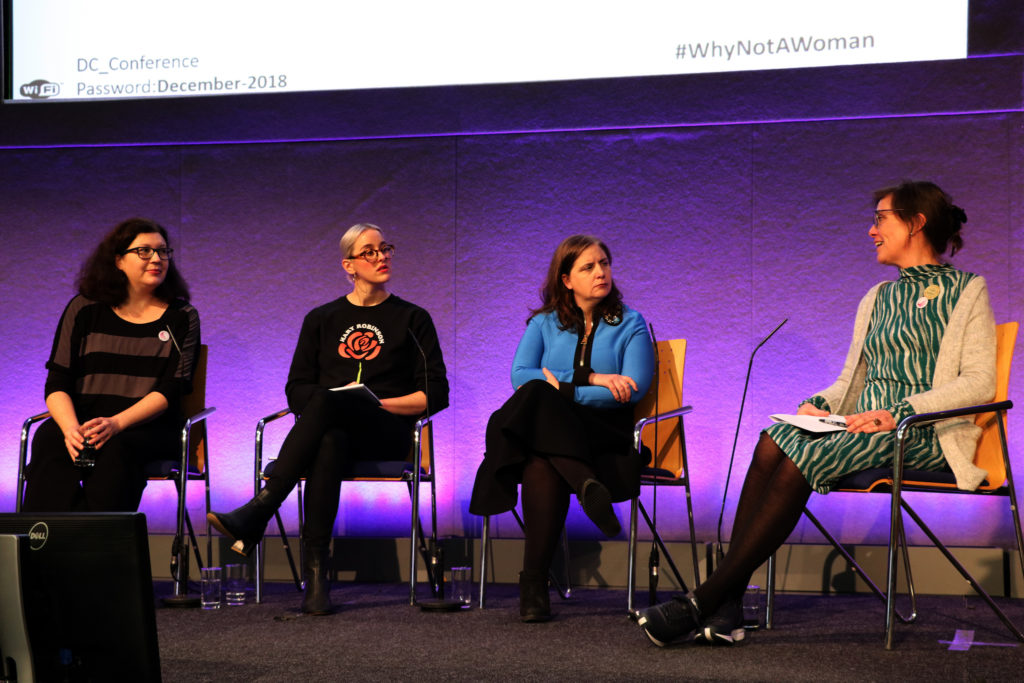 Women in public life
The second conference day, four different panels elaborated on Irish women in politics, activism and history. IAWM's president, Mona Holm, participated in the second one, named "Collecting and Presenting Women's Material Culture" together with Kate Cunningham from the Online Women's Museum of Ireland, Dr Emily Mark – FitzGerald from University College Dublin and curator and historian Sinéad McCoole.