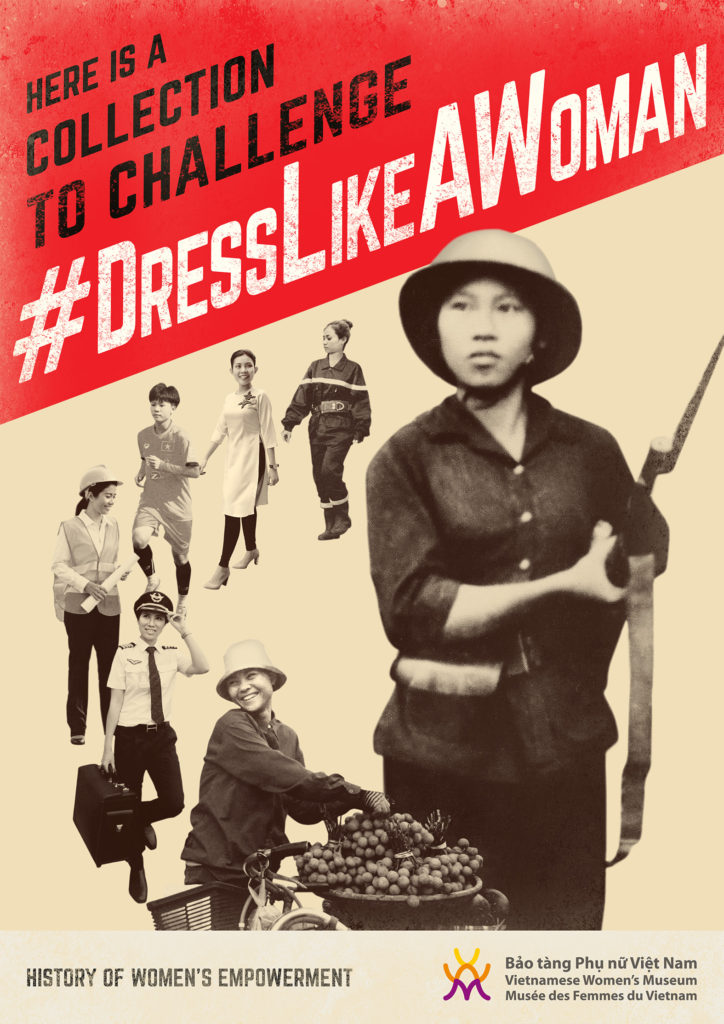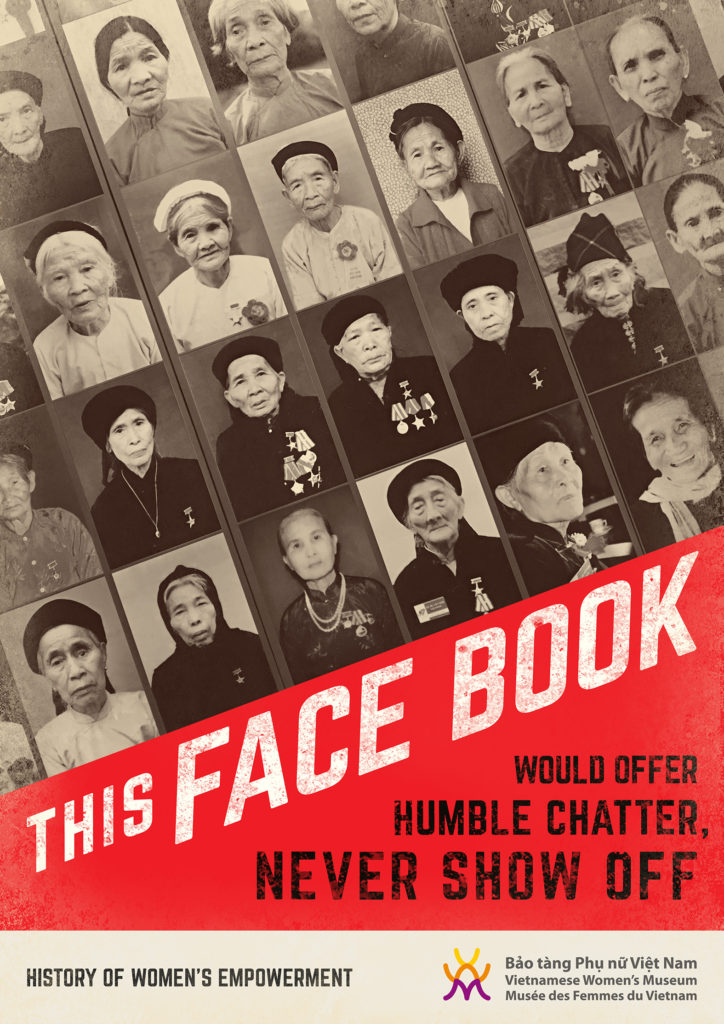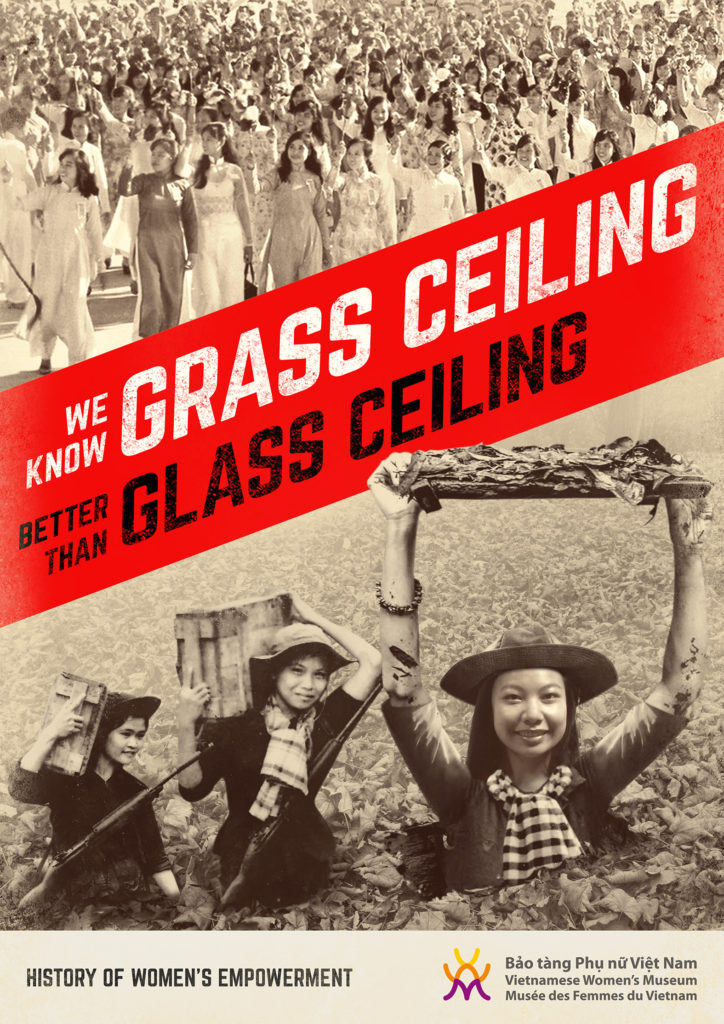 The Vietnamese Women's Museum has just released 3 posters with a bold, new, thought-provoking style, thanks to the help of a local creative agency.
The Vietnamese Women's Museum is a popular attraction in Hanoi. In two consecutive years 2015-2016, the Museum was listed as the best attraction in Vietnam. The permanent exhibition tells stories about the lives of Vietnamese women, including the memories and contributions of women during times of war, and while practicing and transferring cultural values. The Museum also frequently organizes activities to further the cause of gender equality. Based on the content of the Museum, the agency selected striking images in order to create three posters with strong, creative messages.
The posters are intended to highlight the key role women played in the country's labor force during the Vietnam War, with the existential challenge they still face in the workplace and society at large today. By linking the history of Vietnamese women's empowerment through the Vietnam War with current trends in global media, they delivered provocative statements, using PROPAGANDA-style posters, to attract the attention of both foreigners and Vietnamese. These historical messages are well matched with contemporary life, using headlines developed based on modern memes drawn from global political and media landscapes, such as Facebook, women's rights, and the 'Glass Ceiling' debate. The images used for the three posters in this "travel-through-time" series also hint at a wealth of other visual treasures waiting to be discovered within the museum's historical photo collection.
The Director of the museum, Ms Nguyễn Thị Bích Vân expressed her gratitude to the agency for its contribution to the museum with the following comments: "The museum preserves the cultural heritage of Vietnamese women, but also strives to educate young and old on the importance of gender equality. The posters express the fearless, unwavering spirit of women and the agency's creators employed a refreshingly innovative means of delivering social messages through visual design."
Creative agency: Dentsu Vietnam