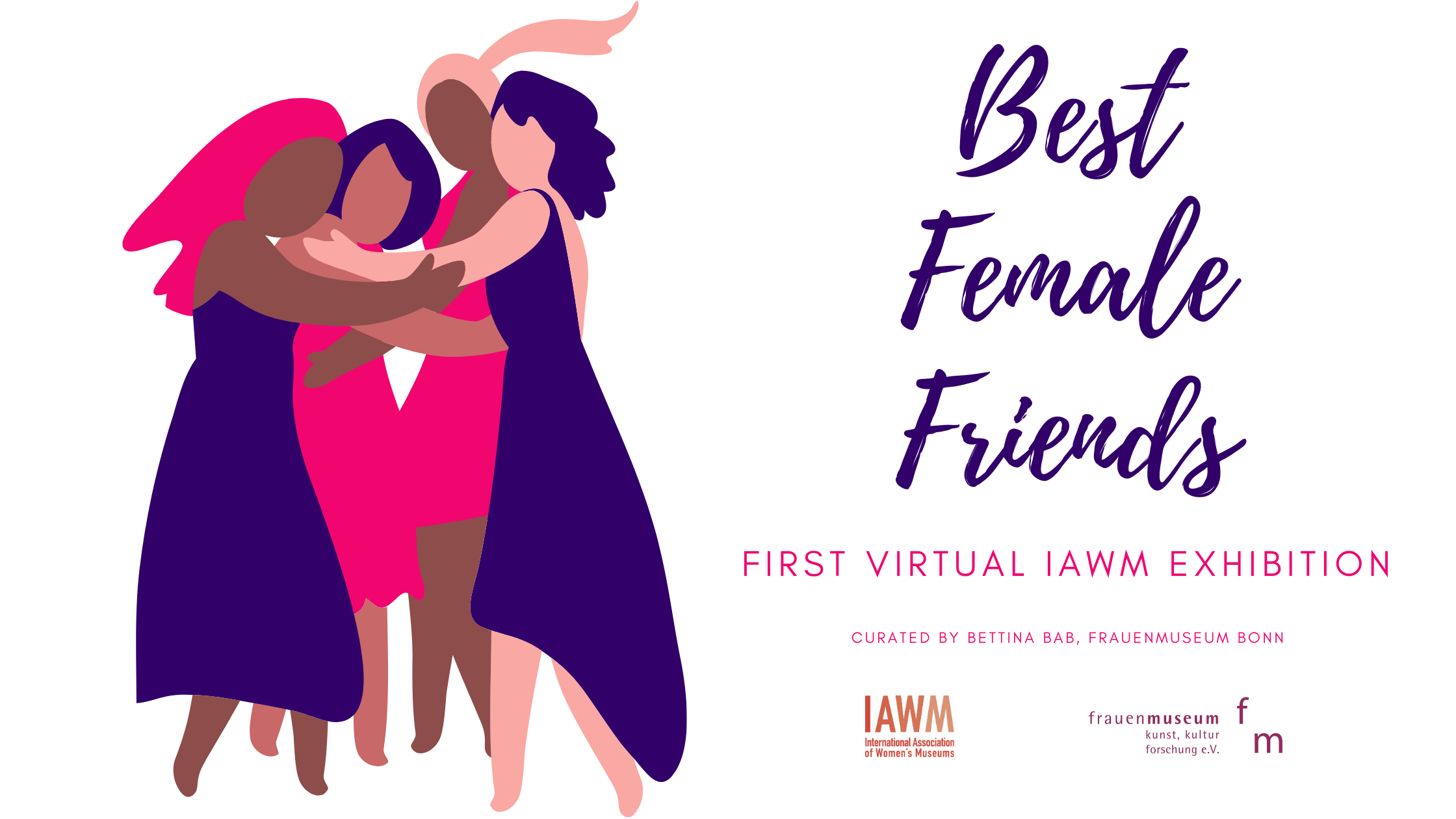 Best Female Friends
In 2018 the Women's Museum Bonn showed the exhibition about female friends under the emancipatory aspect. In this virtual exhibition we selected some examples of good friends from the exhibition in Bonn and we invited the members of IAWM to present an important pair of female friends from their country or in the context of their museum.
Female friendship often had an essential importance.Together, friends were more likely to find new ways to circumvent prohibitions and male control. They educated each other further by reading conjointly, founded the first women's associations, and fought together for more rights. Bettina Bab, curator of the exhibition in Bonn, believes without good friendships between women, the first women's movement would not have existed in this form. The Women's Museum Bonn would not have survived all problems without the support of good friends. In any case, friendship is vital even in crises such as the current Corona epidemic.
Posters
The gallery below shows the exhibition posters, each featuring the stories of a pair or group of best friends. Click on each poster to bring up the full image.