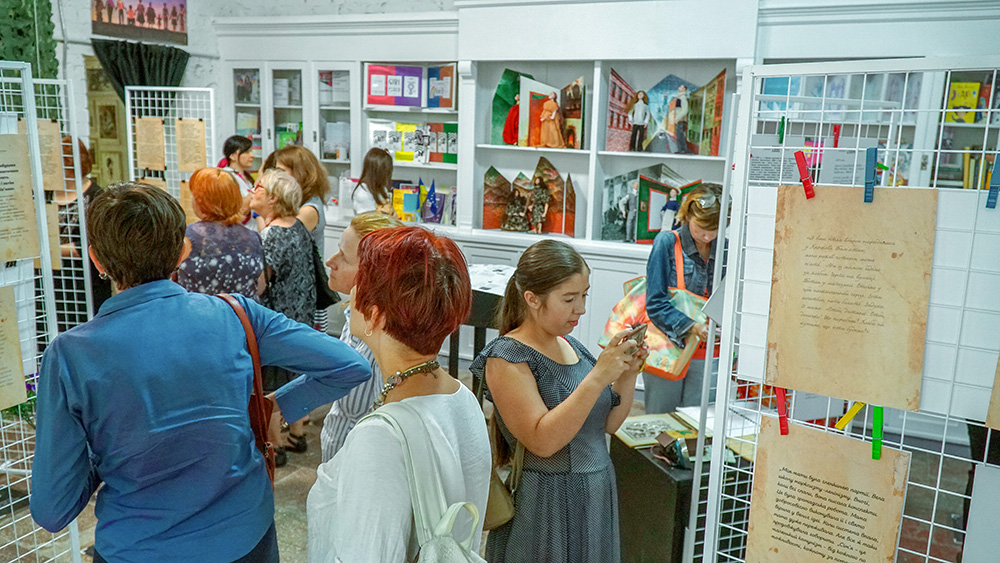 Gender Museum Ukraine in collaboration with Centre of Gender Culture with the support of the Insha Osvita NGO (English: Another Education) have realized the exhibition '364 Women's Stories of Kharkiv'.
For a long time women's stories have not been mentioned in history. Martha Bohachevsky-Chomiak, the researcher of Ukrainian women's movement, compares it with a traditional folk art "White on White" embroidery which seemingly exists but is hardly visible. On the 365th anniversary of the city Kharkiv the museum presents now 365 stories of both common and prominent women from the city.
The exhibition covers the period from the 18th until the 21st century. From conception, the organizers wanted to find stories from the middle of the 17th century when Kharkiv was founded, but in all the documents of that period of time only men were mentioned. Women existed in their own private space and female destiny was limited to home, family and children.
The opening on 20th of August was well visited. Special guestwas the first Ukrainian conductor, the holder of Order of Princess Olha of the Third Class, 92-year-old Alisa Vidulina:
I have not aimed to become a conductor, moreover the first female conductor in Ukraine. But from the very beginning, I had an incredible desire for self-realization: I read a lot, I visited various events and was interested in everything. I love my city, I'm a true Kharkivite. I started my education in Kharkiv and graduated from musical college in 1943, the same year when our city was liberated from the Nazis. That's why August 23 [Kh.O.: the liberation day of Kharkiv from Nazis] is the happiest day of my life!

– Alisa Vidulina recalls.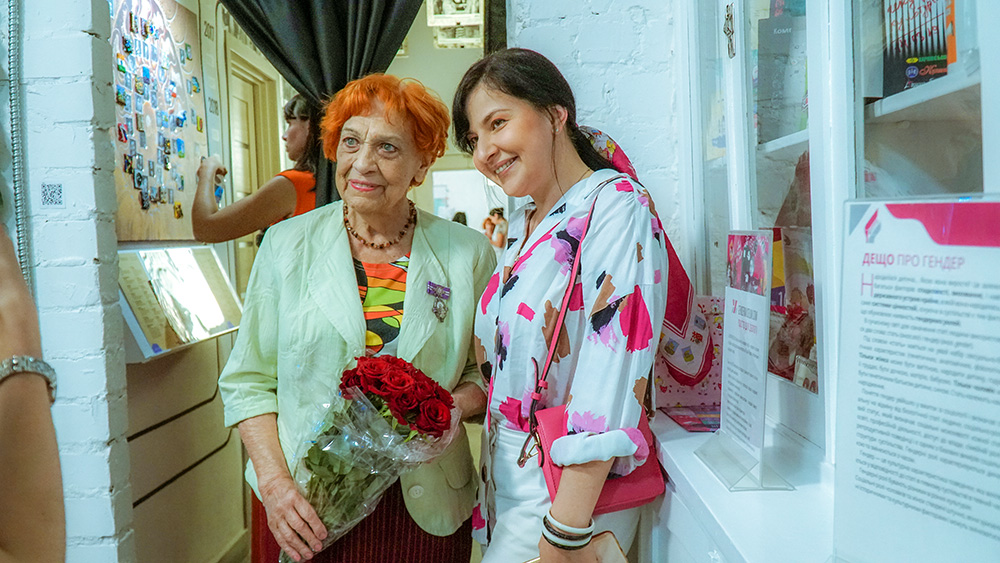 The exhibition is being held in the Center of Gender Culture until the end of September. Anyone can still join the project and send his or her own story.
In the near future, the organizers are going to create online version of the project. Later, if they raise enough money, the project's creators will publish a storybook.
This is the first time in Ukraine when various periods of women's history through time is presented under one roof. The project highlights women's life that had been scarcely covered before.