Violence against women happens in the here and now, here in South Tyrol, Italy, everywhere. Violence against women affects us all, because it is a structural problem that affects society as a whole.
On the International Day for the Elimination of Violence against Women on 25 November, attention is drawn worldwide.
In Merano various events are organised around this day by the network against violence against women, by many associations and schools, which set an example against violence.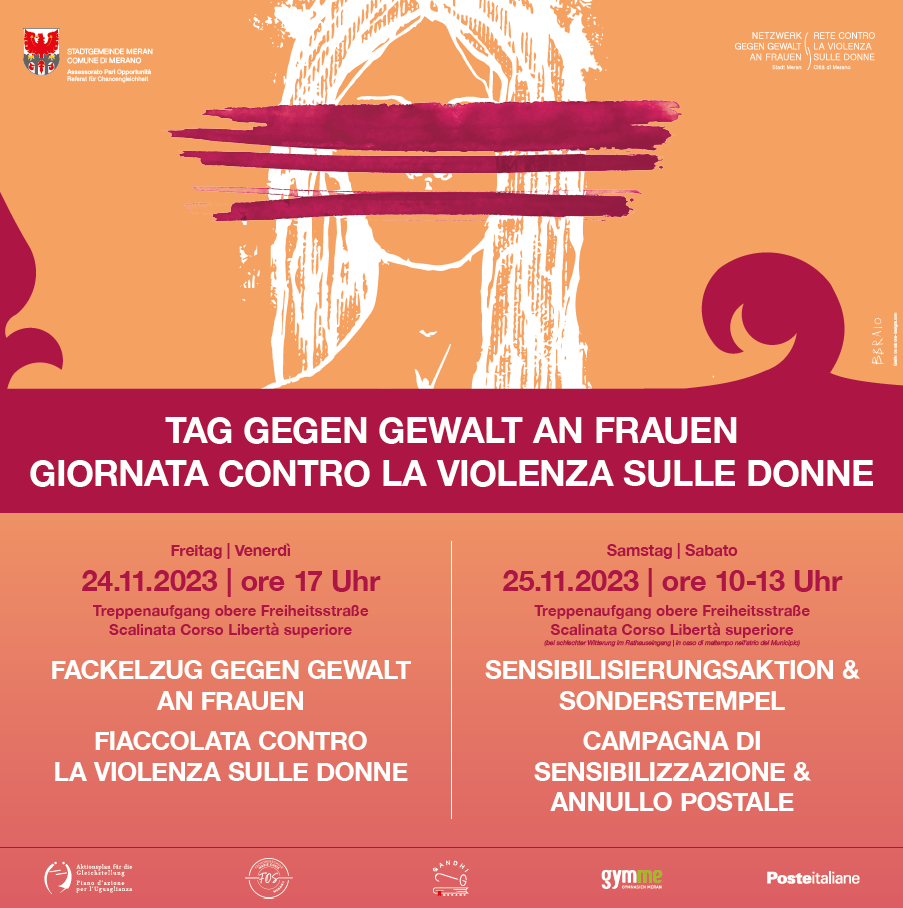 Research project
The Women's Museum Merano has started a three-year research project on the transgenerational long-term consequences of violence against women and girls in South Tyrol.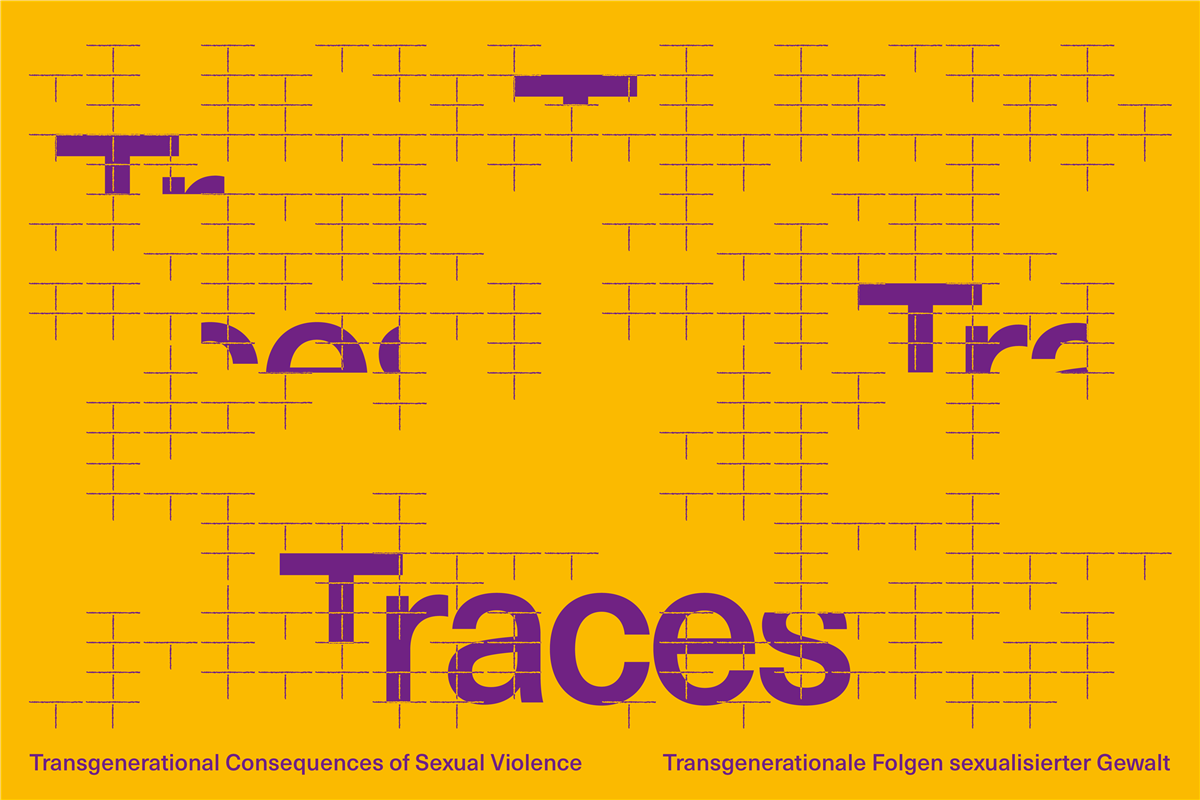 The participatory research project is being carried out in collaboration with the University of Trento, medica mondiale, the Forum Prävention and the Frauenmuseum Meran.
Particular attention is being paid to sexualised violence in the war and post-war context. The research will cover the period from 2023 to 2025 and the results of this study will be used to develop and implement preventative measures against the causes of gender-based violence. Gender-based violence and its possible consequences of social stigma, chronification and re-traumatisation through sequential trauma also have an impact on future generations. The concealment and repression of experiences of violence by the parents' and grandparents' generation has long prevented the reality of violence in South Tyrol from being addressed.
Trauma caused by sexualised violence is more than just a psychological or physical injury.
Violence and war never simply end because their consequences always have a transgenerational trauma effect on the next generations. We must therefore assume that the barely processed traumas of entire generations of the 19th and 20th centuries were passed on unfiltered to their children and grandchildren. This results in attachment disorders and much more.
Re-stabilisation is possible. A participatory and interdisciplinary approach makes it possible to consider all the realities of women and girls and provide holistic support on several levels, which interact with each other and cannot and should not be considered individually.
We want to use the results of this research to contribute to education, reappraisal and healing.
For a better life, a more courageous policy and for further steps towards the vision of a non-violent and gender-equitable future.
Occupied Square
At the Women's Museum, we are once again taking part in the "Occupied Square" (Posto Occupato) initiative as part of the campaign against violence against women. This symbolic project commemorates all women who were victims of violence before their husband, an "ex", their lover or even a stranger put an end to their lives, whether in their private space or in public. This place is now kept free for them in memory and remembrance. At the entrance to the Women's Museum there is a chair with a red dress and red shoes, which is such an "occupant's place".