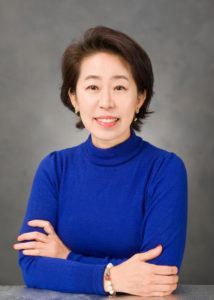 Function at IAWM: Board member of IAWM
Biography: Longing for a fundamental change in society, I major in Russian history. I graduated from Seoul National University (M. A. and Ph. D), with a thesis on Russian Modern history in the context of the spread of Russian modernity and the social changes it brought. Russian women's history and comparative history led me to encounter with the idea and space of women's history museums. Women's museum for me is thus a space to put my knowledge into practice and to enhance human rights and dignity. I want to contribute a little stone to build the great mosaic of a gender equal world.
Museum: We have the National Women's History Exhibition Hall in Korea, but we, Korean women, want to make a new women's history museum in the near future. From 2013, I participated in establishing the NGOs "the History-Women-Future," and the "Council to Establish Women's History Museum," and now I serve as a secretary-general of the organizations. I conducted some projects to establish Women's History Museum 2013-2014. We are now continuing the women's history museum forum, making hidden women more visible; collecting relics of women; and publishing an encyclopedia of Korean heroines in history.
Why am I working at IAWM?
I am the representative of peoples who are trying to establish the women's museum not only in Korea but also in Asia. I think that IAWM lives up to its beliefs for solidarity and sisterhood of all women. Women in Asia are facing rapid changes, while conflicts between traditional and contemporary values are more severe in Asia than anywhere else. I believe that the women's museum will be a space that would help reproduce and preserve the history and culture of women. The network with the IAWM helps identify Asian women's unique values and generality. I will be committed to convincing more Asian women will join the IAWM. It is my dream to build a new women's history museum in Korea in the near future and hold the IAWM Congress here.